Google Maps 9.9 Brings Native Maps to Android Wear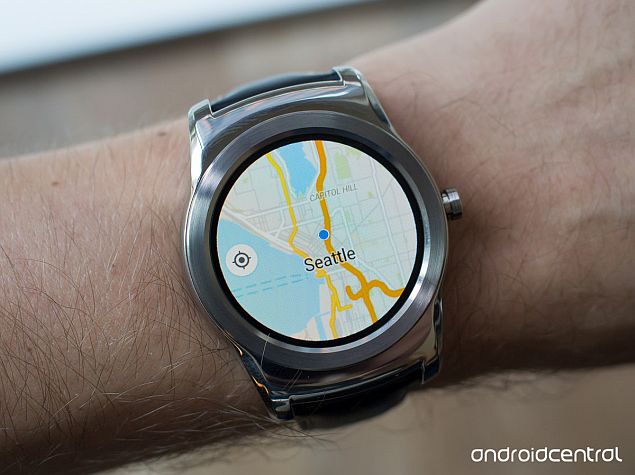 This week, with the Google Maps 9.9 update, the search engine giant has silently rolled out native Maps app for Android Wear devices, alongside translucent status bar and other features. In the meanwhile, Google also announced upcoming features of Google Maps, such as improved traffic alerts and alternate route suggestions.The native Maps app for Android Wear devices was widely expected since last month when Google teased the feature alongside the major Android Wear update that brought Wi-Fi support to compatible watches.
Until now, Android Wear devices were able to navigate step-by-step via Maps app; though the latest version 9.9 brings support for browsing Maps. The feature is currently only available to smartwatches running Android Wear 5.1.1. Android Centralreports that the Maps app now supports browsing on the Android Wear smartwatches, and adds the Maps app on the Android Wear-based smartwatch can be launched via voice command (open Maps) or app launcher. It even claims that the Maps app on the Android Wear platform comes with various features such as scroll around and pinch-to-zoom. The app on the Android Wear also shows zoom in and out buttons on top of the screen. The report however concludes after spending some time with new Maps app for the Android Wear platform that it still requires some work. It notes, "Aside from the handful of reboots of our phone and watch that were necessary just to get it to run, the app still seems rather unstable."
Google Maps v9.9 for Android alongside brings the new translucent status bar that replaces the solid status bar, while also adding a notification card at the bottom of the screen detailing about the summary of the route.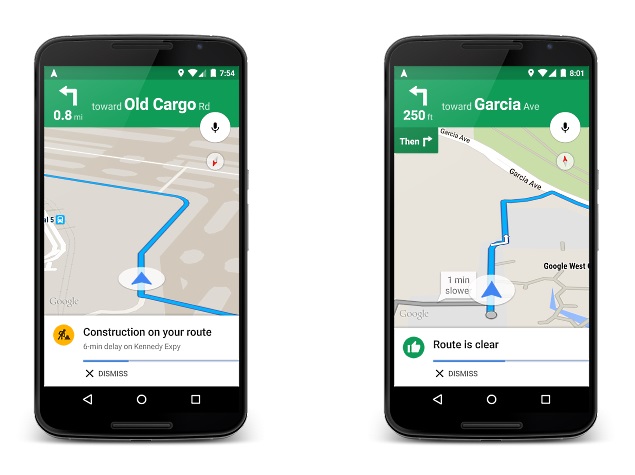 Additionally, Google has announced a new update for the Maps that will bring new traffic alerts that will help users avoid jams. The new update will offer details about upcoming traffic conditions on entering a destination on Maps app. While on the road, users will get a heads up about any congestion in the route, and how long it can take. The Maps app will also suggest alternate routes, including giving explanations for why one is recommended. The update is not yet out, and is expected to only begin rolling out over the weekend.