10 Best Tools for Web Designers in 2017
It can be argued that a web designer is only as good as his or her tools. Thanks to the progress of technology, these tools are in plentiful supply on the Internet. The hardest part is finding which one of these amazing products will fit the needs when it comes time to make a website.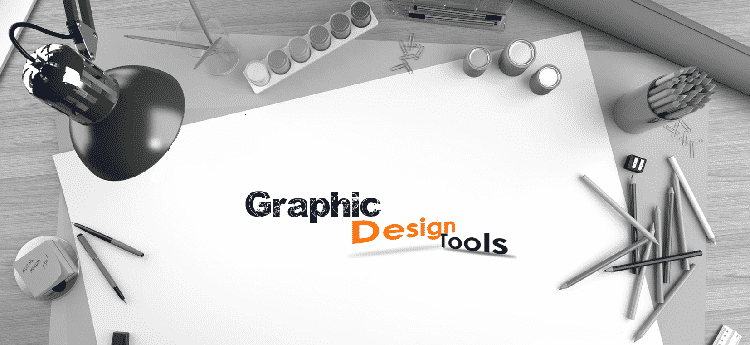 The right tool for the job is instrumental in developing the perfect design. Whether it's to streamline the process or to add more diversity to a portfolio, here are 10 of the best tools for designing a website in 2017.
1. Sketch
Sketch is an app for those who love developing with precision. Images snap to the nearest pixel as it eliminates alpha-blending and other graphic issues. Users can also zoom in for pixel-perfect inspection for making adjustments.
This app comes with a wide range of tools that graphic designers will recognize such as layering, blur, filling and other dynamic properties. Sketch also lets users create reusable elements reducing the need to rely on copy and paste. One of the most notable features is that of exporting CSS styles based on shapes and text objects.
2. Macaw
Whether the website design is for desktop or for mobile devices, Macaw is a great system to use. It allows users to set specific points in the site to optimize the design regardless of what technology views the pages.
Various aspects of the design can be shared with other pages within its framework while allowing precise positioning of those elements. Macaw also comes with the ability to store parts of the project to be used on any page within the site design.
3. Animaker
Animation and video are constantly growing methods of engagement. This is true for marketing as well as site design. Animaker delivers a studio-type feel when creating those engaging properties.
In many ways, Animaker is like stop-motion filming for the Internet. Users add graphics to the production over a specific time span to create segmented shifts or develop full video animation. All of the tools are presented to create landing pages, banners, headers or even videos for marketing.
4. Frontify
For those who develop in a team dynamic, Frontify offers great collaboration abilities as well as Cloud storage functionality. The workspace of the tool supports a myriad of files types such as PNG, JPG, PSD, SVG and many more. This means there is no need to shift from one program to another for certain graphics.
Users can leave feedback directly on projects to make notes regarding what needs to be changed. A visual task list is available to streamline the process while integrating assets like email and HipChat deliver instant notifications.
5. Affinity
Affinity is a vector graphic design app that is comparable to some of the biggest brands on the Internet. All of the tools one could possibly want for developing images are available in this application.
Not only is this an app for creating stunning images, but it also has an integrated user interface designer. A large number of icons, graphic elements and fonts come with this UI kit which vastly expands the productivity of Affinity.
6. Atomic
Another tool for team collaboration, Atomic saves everything to the Cloud so others can share ideas quickly. This prototyping tool comes with everything a designer needs to create rough draft mock-ups to finished products.
Atomic was designed to make interactions and animations simple for designers regardless of skill level. Built on architecture to make development easy, conditional actions can be placed within the project without adding a single line of code. In fact, adding database elements is just as easy while providing control over visual layouts.
7. Avocode
Avocode is a great addition to the Sketch application noted above. This app allows users to inspect Sketch and PSD designs as well as generate CSS and Android coding directly from the project. This means designers can focus more on graphic appeal rather than inputting lines of code.
Project collaboration can be done in real-time with others while being able to share feedback and comments. With the Cloud-based control, users can go back to previous copies of the project or view each side-by-side for comparison.
8. Wireflow
Although it's only available on Android and iOS devices, Wireflow can be quite helpful when determining the visuals of virtually any online project. From app development to responsive websites, users can develop quick wire frames with the touch of a finger.
Wireflow allows developers to add sequences to show a workflow while being able to export projects and share with others. While it may be limited when compared to others in this list, it may still prove useful within a mobile development stage.
9. Marvel
Great for design and collaboration, Marvel has a vast number of tools all within a single app. Whether it's for individual projects or engaging a team, this tool is highly versatile. Best of all, users can get started right away for free.
Marvel allows files to be synced with Box and Google Drive for storage and sharing. Designers are also capable of embedding media from various sources such as YouTube, Vimeo and Spotify. This says nothing about its ability to share prototypes on websites and portfolios for all to see.
10. Webflow
Webflow is a highly popular tool for developing a website with a visual editor. It provides the most common visual elements while allowing changes to be made without worrying about code. The system will automatically generate CSS, HTML and JavaScript optimized for a fast and clean experience by visitors.
Users are capable of handling interactions and animations directly from the visual interface. Once the design is ready to go live, publishing is just a click away. In the event the coding is needed for prototypes and other purposes, Webflow has the ability to export it.
In conclusion:
While almost anyone can make a website, not everyone has a knack for creativity. The above tools are just a way to bring out the imagination of the developer. Find the right applications to boost efficiency for projects. They may be pivotal when it comes to improving a return on the investment.