How To Recover Your Important Pictures Using Hetman Photo Recovery
One of the more common mistakes, which can happen while working on a computer is the deletion of files. Various people make this mistake and occasionally delete their important photos. This causes a great loss for many individuals, which is why various companies have come up with data recovery software that can recover these lost or deleted photos, without any difficulties.
Photos are memories for many individuals, and seeing them after a long time can make an individual revisit their past memories, while putting a smile on their face. If these photos are suddenly or mistakenly deleted by the user, it could be a great loss for him. For recovering these important pictures, one can opt for data recovery software such as Hetman Photo Recovery.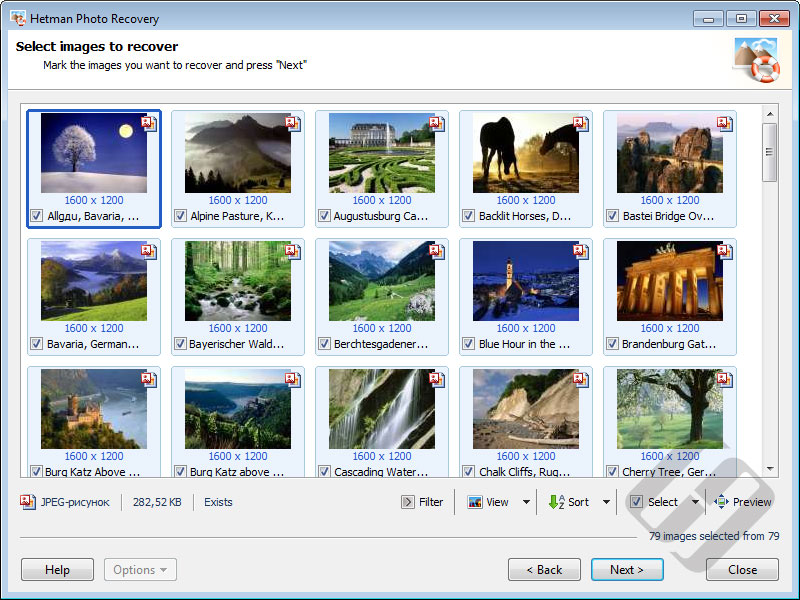 Hetman Photo Recovery
Hetman Photo Recovery software is able to recover all of your digital pictures, from all sort of storage devices. You can easily and simply undelete all the photos from USB drives, or hard disks, or restore images from corrupted, inaccessible, formatted memory cards. The tool can recover photos directly from tablets, digital cameras and smart phones. All you have to do is connect your multimedia device to  the computer using a USB cable, and run the software
You can use the hetman photo recovery by going through a step by step wizard, which will guide you through the recovery process. It will help you choose the device, which consists your files, and help you select your desired deleted photos and recover them to another location.
[youtube https://www.youtube.com/watch?v=akAg1t3avt0rel=0]
Supported Formats
Hetman Photo Recovery software supports all the popular digital image formats, including vector and raster images, such as TIFF, BMP, JPEG, GIF, PSD, PNG and many more formats. In addition to this, the software is able to recover RAF files, also known as digital negatives, produced by cameras of popular companies, such as Nikon, Canon, and Sony etc. These include support for CRW, CR2, and TIF, TIFF, RAW, X3F, PEF, NEF and several other RAW formats.
Recover from all storage devices
The software is able to support all storage devices ranging from mobile phones, external HDD, hard disks, memory cards, pen drives and any other type of storage. It can recover pictures, which were accidently deleted or emptied from the recycle bin. Moreover, it can also recover photos, which were lost due to formatted, inaccessible, or corrupted memory cards. Files lost during virus attacks and system failures can also be easily recovered by using this software.
Preview Mode
One of the best features of the software is that it allows the user to view the files or preview them before restoring them. This allows the individual to select their desired pictures the way they want, without recovering all of the images, which were deleted. It can show the full sized image and its name on this window.
Scanning Modes
The Hetman Photo Recovery software makes use of two scan modes, which can be used to recover photos. These are the quick scan mode and comprehensive scan mode. The quick scan mode is fast, and it allows the user to recover pictures, which were recently deleted from the device, while the comprehensive scan does an extreme signature scan of all the content to recover files, which were deleted a while back.